How to Prepare an Herbal Infusion for Postpartum Healing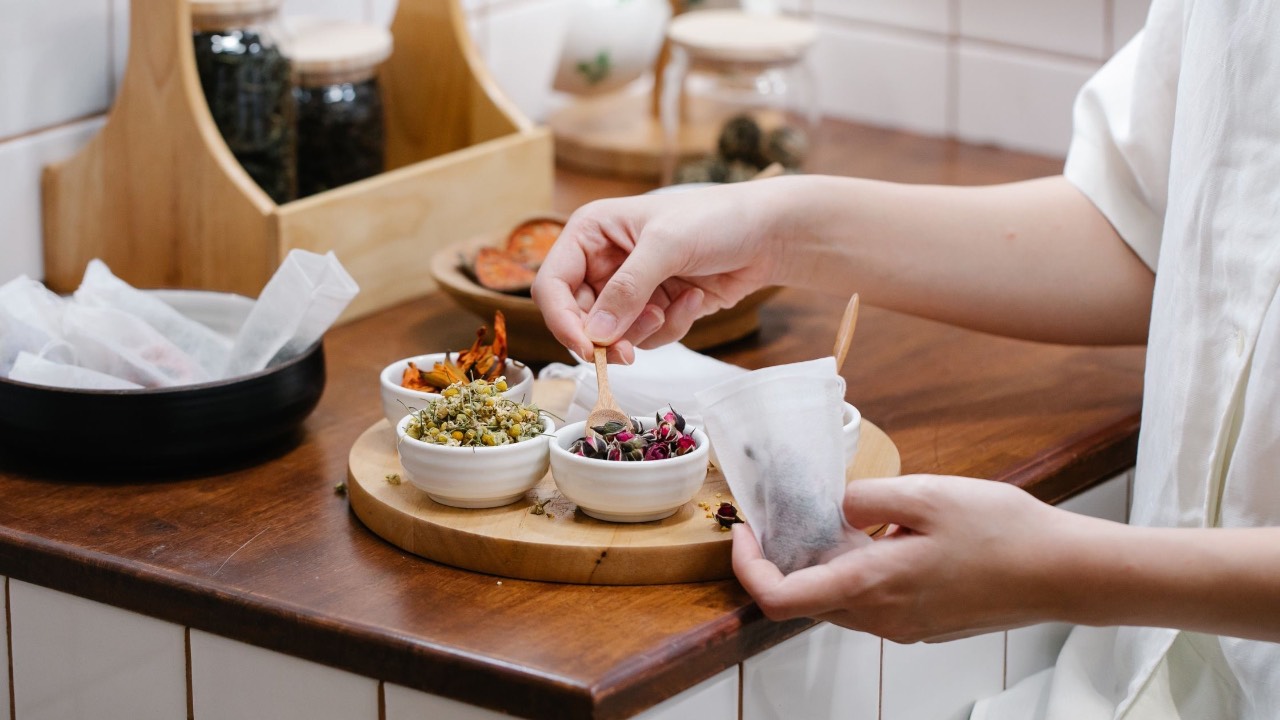 Herbal infusions are a great way to replenish vital nutrients in your postpartum journey! Preparing an infusion involves steeping herbs in hot water to make a tea-like beverage.Hot infusions draw out vitamins, enzymes, and aromatic volatile oils. Flowers, leaves and aromatic roots are all ideal ingredients for hot infusions. Steep time will depend on your personal flavor preferences and the specific herbs used. The longer certain herbs are steeped, the stronger their flavors. Different nutritional benefits are also gained from different steep times for specific herbs, as longer steeping times tend to draw out more minerals! I recommend steeping herbs for a hot herbal infusion for at least 4 hours! I often steep overnight. 😃
Ready to learn how to prepare herbal infusions for your postpartum recovery?!
The first step in making an herbal infusion is to select the herbs that you would like to use. There are many herbs that are beneficial for postpartum replenishment. Some of my favorites are nettle leaf (I highly recommend this herb for infusions!! There are a ton of benefits for postpartum replenishment!), ginger root (great for digestion!) holy basil, oat straw, and red clover! You can also blend herbs together to create your herbal infusion! Our Protection Replenishing Tea Blend was specifically formulated to provide essential nutrients needed to replenish during the postpartum time and is perfect for a hot herbal infusion. I recommend drinking 2-3 cups of this blend daily during the first few weeks postpartum. If you choose to make your own blend, you can purchase herbs in bulk! My favorite places to purchase bulk herbs are Mountain Rose Herbs and Starwest Botanicals. Here are your next steps once you've selected your herb(s) of choice:
Gently warm a quart-sized glass jar by rinsing it with warm water (if you pour boiling water in a cold jar, your jar will shatter! I've done this one too many times😖)


Heat up about a quart of water in your tea kettle. If using your stovetop, bring water to a rolling boil!


Scoop 1 oz. of dried herb into a quart-sized glass jar. I prefer the folk method. In other words, I just eyeball the measurements ( I usually fill 1/3 of the jar with herbs).


Once your teapot is screeching at you, pour the hot water into the jar and stir in the herb. Remember to make sure that your jar is not too cold!


Allow the infusion to steep 4 - 10 hours. Like I mentioned before, I prefer to do this at night before I go to bed. Then it's all ready to go the next morning.


Strain your nourishing herbal infusion.


Consume within 24 hours and enjoy beverage!
Wanna be pen pals?
Screw the junk mail. I'm sending insights into healing your body holistically, encouragement, and inspiration!
No Spam Ever. Sound good?


We hate SPAM. We will never sell your information, for any reason.